The Art of Hanging Plates: Plate Hanging Mistakes to Avoid
(Archived)
Friday, July 13th 2018, 13:00 GMT+10:00
Australia

There are many ways that you can display a plate collection. You have plate racks, plate stands, supports and a whole lot of other options. One way that many collectors and enthusiasts go on to decorate their spaces with plates is by using plate hangers.
For those of you considering hanging your plates for decoration we're going to go over a few tips and elaborate on mistakes you should avoid.
The Art of Hanging Plates
When hanging your plate collection, the things you need to take into account include the space you're hanging in, the general décor of the chosen space and empty areas that need to be covered. You should also take into account existing spatial themes to make sure your collection complements the décor and does not stick out like a sore thumb.
Arrangements
There are different ways in which to arrange your plates for decoration. You can have them spread out linear or have them randomly positioned around each other to form something of a pattern. To be fair you can really get creative when it comes to plate hanging. This being said, there are things you want to avoid at all costs.
Mistakes to Avoid
Here are five common plate hanging mistakes that you want to avoid to make sure that your space looks great and that your plates stay safe!
Hanging High
It makes sense to want your plates up where they can be appreciated. At the same time you don't want them so high up in a space that people can't make out the details and intricacies. The first mistake to avoid when it comes to plate hanging hence is hanging your plates too high.
Hanging too Low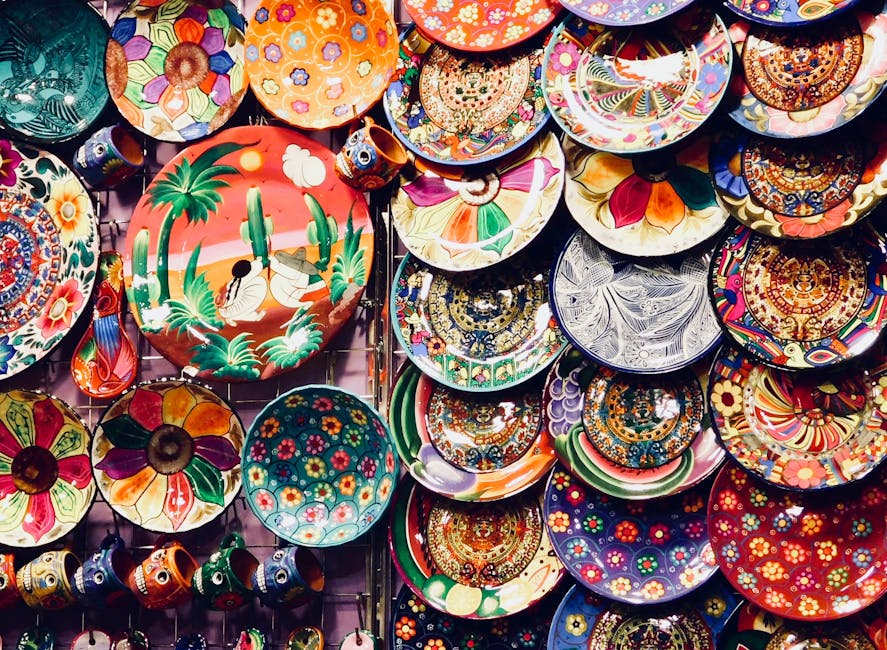 The opposite of hanging your plates too high is hanging them too low. The reason for this is obvious. You hang them too low and you risk them being knocked over. Finding a moderate height for your plates is key. One that is neither too high nor too low.
Cluttered Spaces
There is a thin line between artistic chaos and a chaotic mess if you will! When hanging plates, though having a lot of them up is good, make sure you don't clutter the space. How you present your collection does matter.
Substandard Hanging
Last but not least, it is important that when you hang your plates, you make sure you do it right. If your hanging is lazy or shoddy, you risk losing your plates to falls and breakages. Further, people could get hurt. It is also important to make sure that you buy the best quality plate hangers available to you. This helps ensure that the plates you hang stay safe and where they are meant to.
Upshot
If you avoid the mistakes mentioned above, there is no reason why that plate collection shouldn't look absolutely smashing (no pun intended). If you're looking to buy quality hangers and plate stands online you've always got us! Happy hanging lovelies!