To Show or Not to Show — Choosing the Right Dishes for Your China Display
(Archived)
Friday, February 8th 2019, 18:00 GMT+11:00
Australia

China collections are like good wine—they only get better with time!
It's true that with modern times and advancements, the market is losing out on making China collections as exquisite as the age-old relics. They really are reminiscent of better times and ages gone by.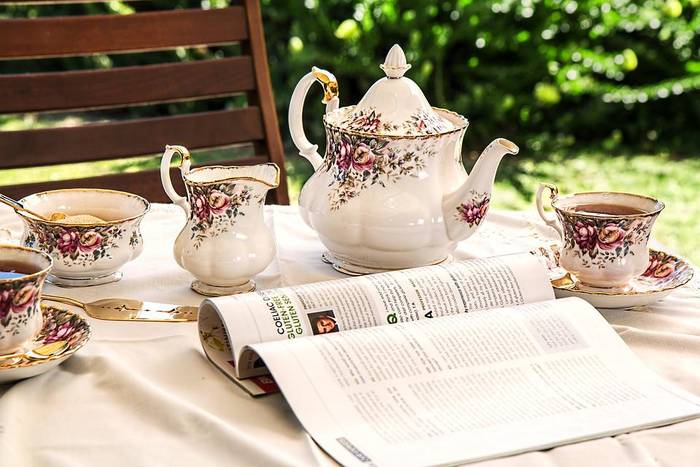 However with time comes the risk of mortality—which in this case are chances of breakage, cracks or other damages. While some accidents are inevitable when you take these prized possessions out of their display cases and use them on special occasions, others can be minimized with care and caution.
Nevertheless, there are still going to be some missing pieces, chipped tea cups and cracked plates that are going to remain as part of your beloved China collection. Even though a few pieces are damaged, you can still display the rest of the collection with a few factors in mind.
Remove The Oddities; Make It Even
If you had a set of 12 plates and bowls and one of the pieces has suffered damages over time, carefully separate one piece from each set to make it even. This is to make sure that when displayed, your collection shows an even number of plates and bowls. There's no harm in keeping aside a few extra pieces safely for the sake of exhibiting the remaining ones perfectly.
Similarly if you have one tea cup which is chipped near the handle, make sure to remove its saucer too (even if it's in perfect condition). Believe it or not, symmetry is of utmost important when showcasing a China collection, and everything including the numbers needs to be finely even down to the T.
Choose The Best You Have
It's true that no collection of China is less valuable or unworthy of love than the other. But it still can't be denied that some sets of plates or bowls are too spectacular to not notice!
When picking out pieces for display, select the best pieces you have for the forefront. They may have been more attractive from the beginning or have survived the test of time better. But their sparkling gold details and gleaming white base will make them an eye-catching centerpiece for your kitchen shelf!
How To Care For Your China
Even though time and tide don't spare a few pieces from getting damaged, we can always try on our own to keep our entire collection safe and intact. Only those who truly value this treasure know how to care for it.
This is why the instinctive response to seeing a hairline crack in a China plate shouldn't be to discard it. Here are ways to deal with damages and repair your China to a perfect finish.
Hairline Cracks
If your China pieces have suffered hairlines crack, soak them in warm milk over night and wash them with hand next morning with care. You'll notice the cracks will have recovered by then.
Dark Cutlery Marks
If you're seeing unpleasant marks on your China, soak a sponge in baking soda and slightly dab on the marks with it. If this doesn't work, try using any toothpaste and coat the damages with a thin layer of it.
Stained China
A salt-vinegar solution is the best remedy for this. Soak your stained pieces in this solution for a while and then wash as usual. If this doesn't work, dissolve baking soda in water and gently scrub the stains with it before washing.
Looking for plate stands and bowl holders to better care for your china collection?
You've come to the right place! We, at Plate Stands of Australia, offer wholesale supplies of exquisite China plate stands and crockery holders in Victoria, Australia. We sell our products to individual buyers, collectors and even businesses that are looking for display materials!
Our platter display stands and bowl display holders come in gold metallic finish as well as classic wooden designs. To book your order, contact us right here.